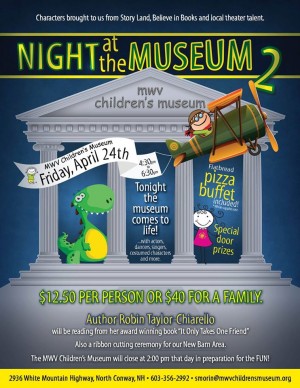 Friday April 24th 2015 4:30-6:30
Put this on your calendars, this is one night you will not want to miss!!
Come see the MWV Children's Museum stations and exhibits come to life at night! Costume characters, dancers, singers and more! As part of the "and more," we will serve pizza, drinks, sweets and treats. Admission is just $12.50 per person ages 1 and up or $40.00 per family. Hope to see you there!!